The Around the World Caravan, 1963-1964.
While leading caravans through Mexico, Europe, and Africa, Wally Byam dreamed of leading the ultimate caravan – one that would circumnavigate the globe. Unfortunately, his dream was able to be fulfilled as he lost his battle with cancer in 1962. However, Airstream Chairman Andy Charles had promised to lead this caravan for Wally and set out to keep that promise in 1963. Helen Byam Schwamborn, Wally Byam's cousin and the organizer of the Wally Byam Airstream Caravans, prepared for years to ensure that her cousin's dream became a reality. She met with foreign officials to assure safe passage for the caravanners and sent out countless bulletins detailing the vaccinations, spare parts, legal documents, and other preparations that would be required for the voyage.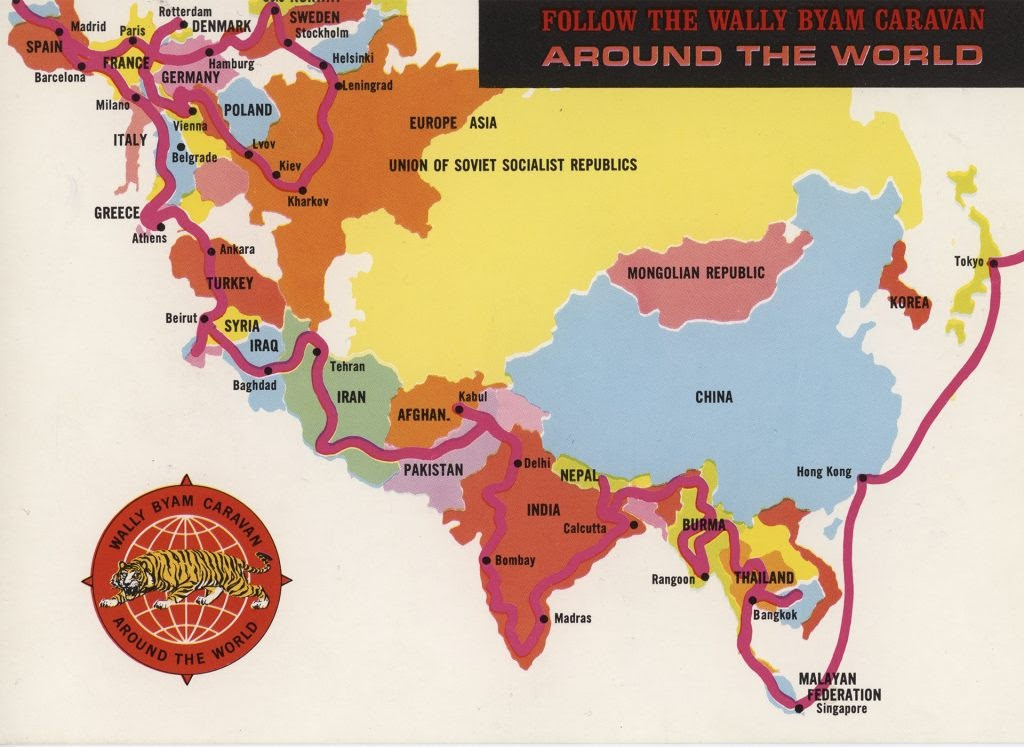 When the time came, a caravan of 105 people with ages ranging from 1 to 72 set out to travel from Singapore to Cabo Da Roca, Portugal. Staff members included a mechanic, two advance scouts, and photographer Fran Hall. They traveled over 30,000 miles in 403 days, crossing through 30+ countries along the way. This once in a lifetime caravan would take them through southern Asia, behind the Iron Curtain, and across Europe. The caravanners entertained locals in their Airstreams and met with the King of Nepal and a Maharaja. They rode elephants and camels and visited the Taj Mahal. They toured the ancient ruins of Angkor Wat and swam in the Dead Sea. Taking advantage of an incredibly rare opportunity, they parked their travel trailers in front of the Kremlin and St. Basil's Cathedral.
Many of the lessons learned during the Cape Town to Cairo Caravan were incorporated into the planning for the Around the World Caravan. For instance, the Cape Town to Cairo Caravan took a toll on the 25 families that had never been on a caravan before. In response, all participants on the Around the World Caravan were required to have participated in at least one prior caravan in order to make sure the journey ran smoothly.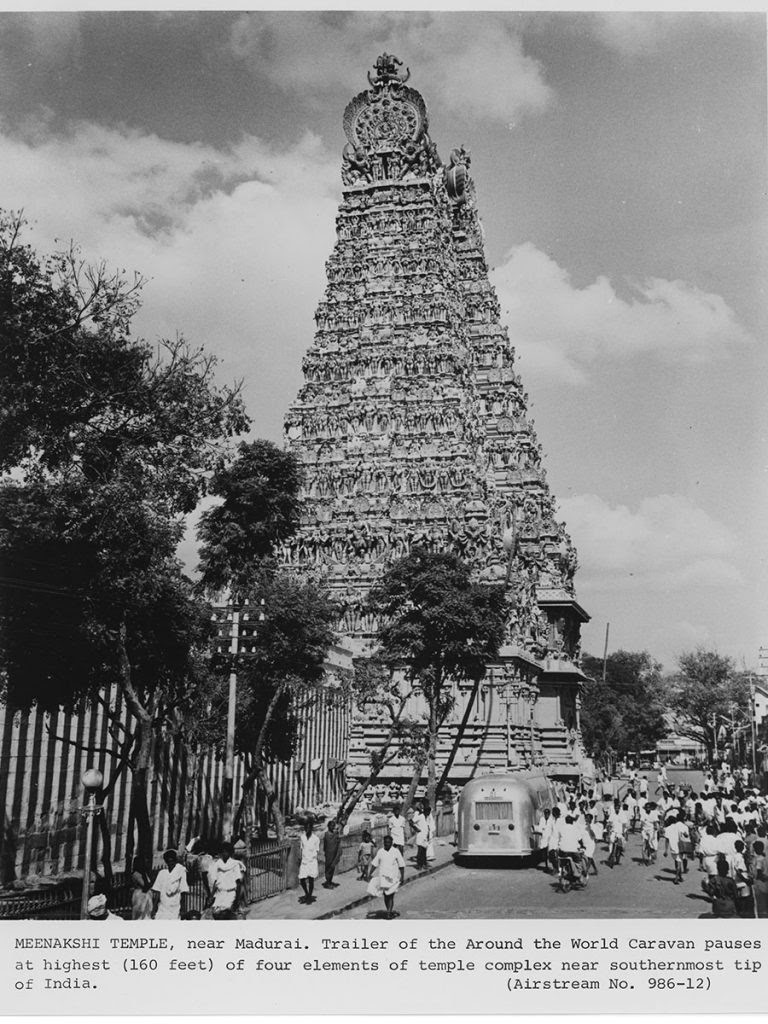 Rough roads, several traffic accidents, and even a few medical emergencies did not stop the caravanners. A total of 23 families completed the entire journey, arriving in Cabo Da Roca, Portugal on October 31, 1964. As part of the closing ceremony, caravanners received sand from both the Pacific and Atlantic Oceans, marking the incredible journey they had just accomplished. The story of this iconic caravan was documented in the book Thank You Marco Polo: The Story of the First Around the World Trailer Caravan by McGregor Smith, Jr.
If you are looking for an Airstream, check out Airstream of Montana! With a wide variety of both new and pre-owned Airstreams, you will have a ton of options to pick from. For more information, check out our website, give us a call at 406.541.4800, or take a trip down to our store!